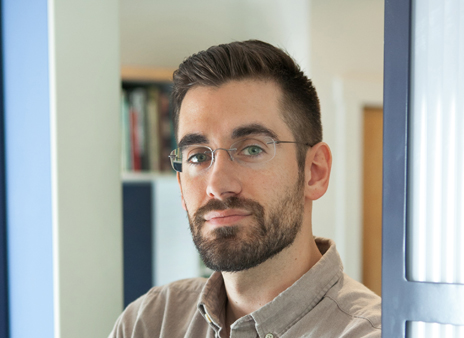 Emmanuel Manolukas
Designer / Project Manager
5 years architectural experience
Master of Architecture, University of Cincinnati 2017
2017 Directors Choice Award for outstanding thesis
2017 AIA Ohio Student Design Merit Award
Bachelor of Art, University of North Carolina Pembroke 2013
Born and raised outside Pittsburgh, Pennsylvania, Emmanuel has a background in Art and has worked in several cities across the United States.
While at the University of Cincinnati, Emmanuel had the opportunity to work for firms in San Francisco and New York City between semesters, where he contributed to a range of commercial and residential projects.
Initially studying art and printmaking, Emmanuel became fascinated with the idea of translating elements of art into designed architectural experiences. This interest defined his architectural thesis in graduate school and quickly turned into a passion for exploring architectural possibilities through the lens of an artist. Upon graduating, Emmanuel found opportunity with the creative minds of Arcadea, where he continues to grow his abilities both artistically and architecturally.